We are happy to announce some exciting new ways waitlist technology is being used to help restaurant operators better serve their customers.  Through the use of the Waitlist Me API, these new solutions will be on display for the first time during the National Restaurant Association Restaurant, Hotel-Motel Show. The app will be showcased during the show, May 16-19 in Chicago, through partnerships with BrightSign and Clover.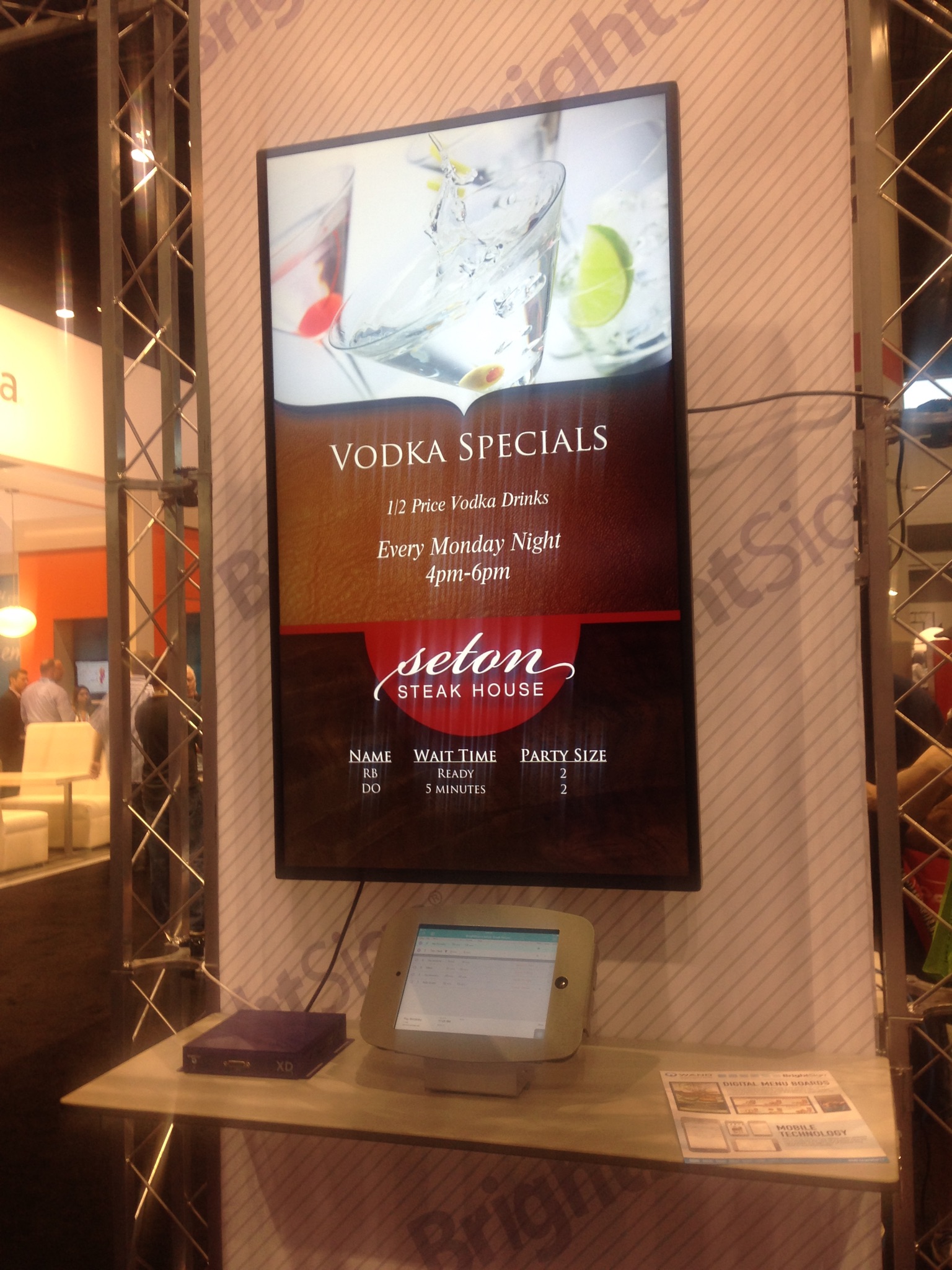 With BrightSign, the global market leader in digital signage players, restaurants can now display a public view of their waitlist on their digital signage so it is easy for customers to check their place in line without needing to bother the hostess. The flexibility of the BrightSign integration lets restaurants fully customize the look and feel of their waitlist so it looks like a natural extension of their menu board or other digital signage.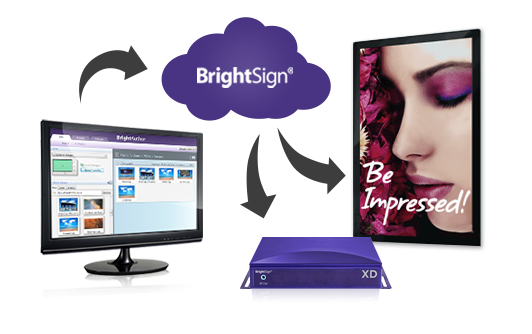 Restaurants operators can also tailor their customer-facing experience to their brand while using the Waitlist Me apps and service to easily manage their waitlist and page customers with text and call notifications.
It is exciting how well the BrightSign integration empowers restaurants to create displays with designs limited only by their imagination. We are very happy to be working with a company like BrightSign that shares our values of building scalable and reliable solutions that are easy to use and maintain.
Clover is another Waitlist Me partner that will have new things to show off at this year's NRA Show.  The new Clover Mobile device, announced in April, lets businesses add customers to the waitlist right at the door as well as allowing status updates to be made from other parts of the store or restaurant.
Clover is at the forefront of creating better and more elegant POS hardware and solutions for businesses, and has a robust App Market for third-party developers. Because of the deeper integration Clover allows, Waitlist Me is able to offer more efficient tools for businesses and better experiences for their customers on the Clover platform.
Waitlist Me just recently announced its API earlier this year with Enplug as the first partner, and has several more projects in progress.
We want to help improve wait experiences everywhere, and integrations with companies like BrightSign and Clover highlight the power of the Waitlist Me platform.  By extending our waitlist management features and best-in-class text and phone notification infrastructure to work in other products, we can solve a wider set of needs together than with our service alone.
For more information on partnership opportunities, contact [email protected]