Want an way for your customers to check their place in line?  Now you can easily display your public waitlist view on any TV screen through a new integration with Enplug. It's great for your customers, as they can just glance at a TV screen to see their place in line instead of constantly wondering or asking how much longer they need to wait.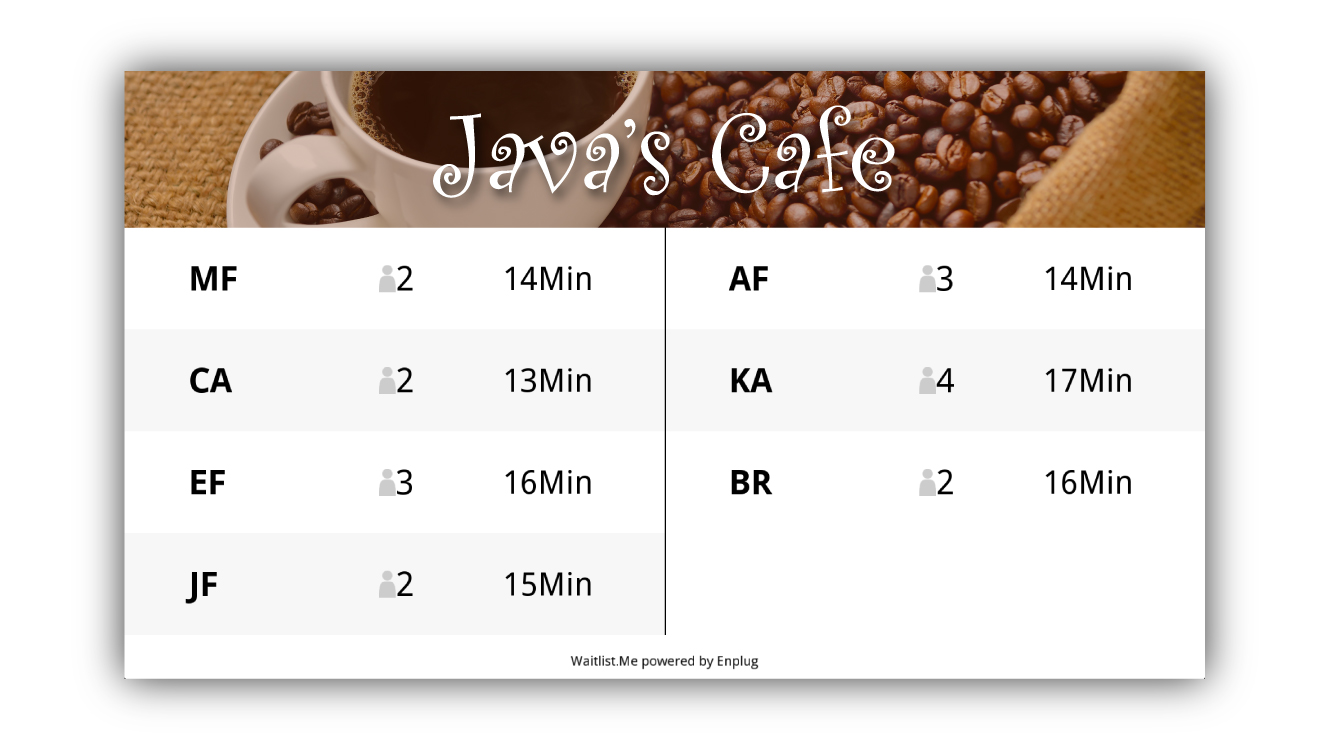 View of public waitlist on TV screen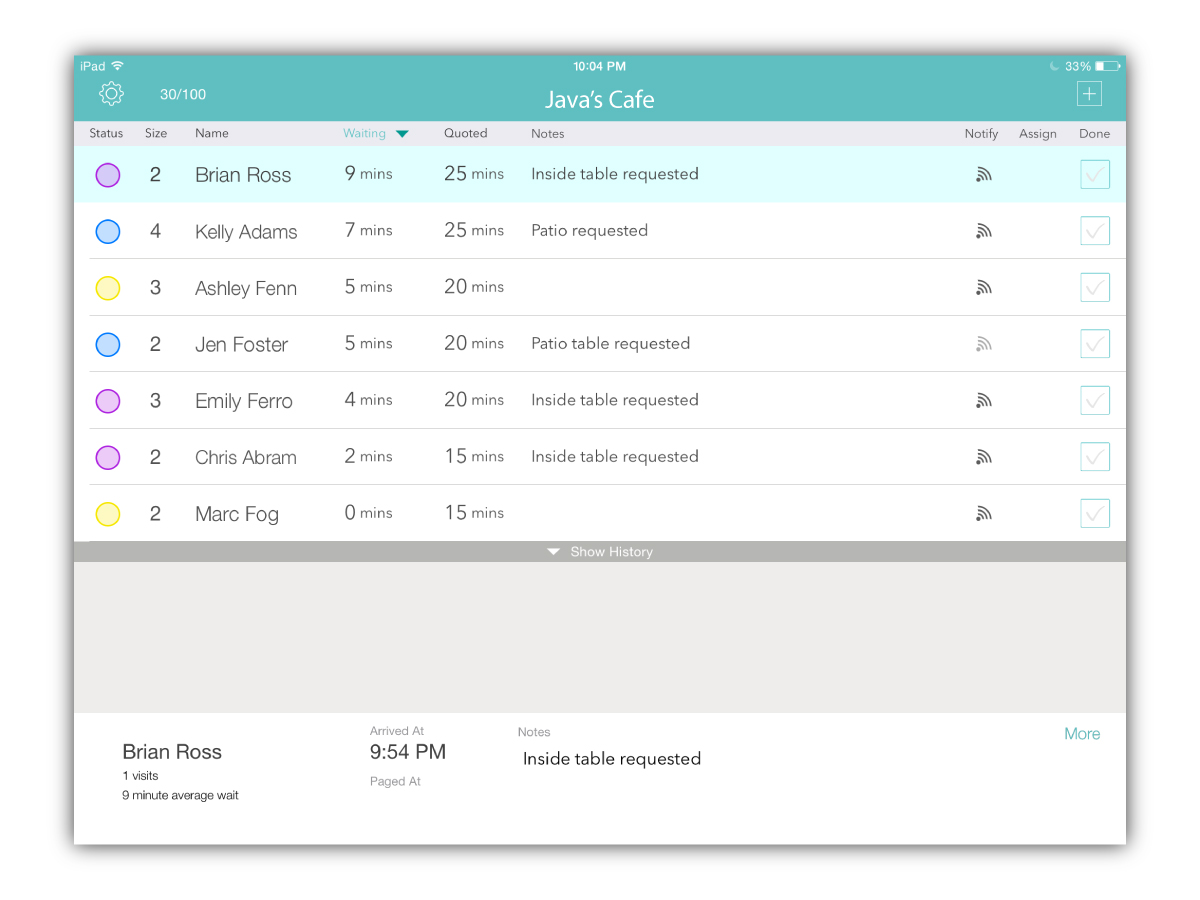 View of waitlist managed on Waitlist Me
The Enplug device streams digital content onto any TV or display, so businesses can browse through a collection of apps to engage their audience, including Graphics (HD images and videos), Live Social Wall, News, Weather, Directory, Web Page, and now Waitlist Me. Apps and display settings can be instantly managed through Enplug's web dashboard.  The integration with Waitlist Me is very intuitive, so it is simple for any business to set up and manage.
"Waitlist Me is the first third-party app available to our customers," said Alex Ross, Chief Operating Officer, Enplug. "They've done a fantastic job at integrating their waitlist app software using our SDK. We want to provide our customers with as much great marketing content as possible, and Waitlist Me allows us to do exactly that."
The integration with Enplug also marks an important milestone for Waitlist Me as the first publicly announced use of the Waitlist Me API.  The Waitlist Me API allows third parties to build Waitlist Me features into their websites and applications.  It can be used to display and customize the public waitlist view appears, add and remove parties, register users and more. For companies interested in using the API, please send an email to [email protected]