Being sick is no fun for anyone. And when you are sick, one of the top things on your mind is how to get better as soon as possible. It isn't surprising that having to wait to talk to a physician can be a frustrating experience, but ProHealth Care Medical Associates found that using Waitlist to give patients a better sense of their wait made patients and physicians happier.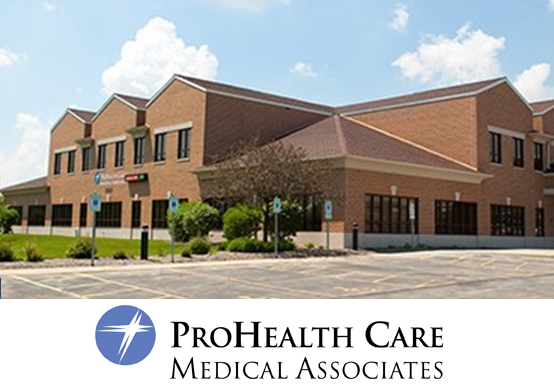 ProHealth Care Medical Associates is an award-winning regional specialty and primary care system with services throughout Southeastern Wisconsin. As part of the ProHealth Care program, the system has an integrated network of closely aligned independent physicians. Services encompass nearly all aspects of health care and includes hospitals, medical clinics, home care and hospice, integrative medicine, well-being and fitness centers, and more.
The centers have eight urgent care facilities within a 25-mile radius and see patients on a walk-in basis, which means wait times to see doctors can take anywhere from 60 to 90 minutes.
"One of the things we were hearing from our patients is that they weren't happy with our wait times," said Kelly Tolson, Director of Operations at ProHealth Care. "During cold and flu season, it can be anywhere from a 90 minute to two hour wait. Two hours is unacceptable."
Tolson and ProHealth site leader, Maureen Sensiba, were looking for a way to make wait times easier to manage for patients, when they were approached by a patient who had seen the NoshList wait list app in use at a local restaurant.
"One of our patients had been added to a waitlist and notified when their table was ready at a Red Robin restaurant, and she said it was an awesome feature," Sensiba said. "She raved about it. So afterward, I did some research on my own and contacted NoshList to see how we could make it work for our situation."
The customer was specifically pleased with how the wait list app gave her the ability to shop while she waited for her table at Red Robin. That also caught the attention of Tolson and Sensiba, since it would be nice for patients to not have to be constrained to the waiting area.
Before getting started, the app had to be shown to the company's patient experience officer and corporate compliance officer attorney to ensure the app wasn't in violation of any patient privacy issues. Because the app only shows patient initials, it does not violate HIPPA rules or any other privacy rule, and Tolson was given the ability to then launch the app at the Medical Associates Brookfield, Wisc. location.
"Brookfield was a great place to start because it's a small community. People could go home, have lunch or run errands while they waited to be seen by a doctor and get back in a short amount of time," Tolson said. "It has worked so well that we have expanded it to another location and have plans to roll it out to the remaining six within the next six months."
How it works
When ProHealth first started using NoshList, it was more popularly used as an iPad app, so they had to be a little creative in getting to fit their needs for an urgent care waitlist from a computer. Tolson and Sensiba realized that they could customize the public waitlist web page and the Add Yourself feature that restaurants normally use to allow diners to add themselves to a list, and they adapted this functionality for their staff to enter the information.
The patient names are put into a computer once they arrive at the center, and they can check their place in line from a phone or computer. When other patients look at the waitlist to determine where they are in line, only the patients' initials are visible. Then when it is a patient's turn, the ProHealth staff uses the regular waitlist view to trigger the text and call notifications and remove people from the list.
Since that time, NoshList has added the ability to do everything in one place in the browser, and early adopters like ProHealth Care that started using the system in new ways and sending feedback helped drive these product improvements.
"It was very smart how Tolson and Sensiba figured out how to use the NoshList public waitlist page, which was designed for other purposes, to serve as a simple entry form that could be used by multiple people on computers," said NoshList CEO, Craig Walker. "We were all very impressed at NoshList, and have been building more and more improvements into our service to make it better for cases like these and for solving the wait problem everywhere."
While the facility operators have yet to determine how the app has impacted wait times, customers appear to be happy with the solution.
"I don't know if their wait times have decreased, but patients are more satisfied because we are being more respectful of their time," Sensiba said. "We know they have other things they could be doing and we're giving them an opportunity to do those things if there is a long wait."
The physicians also are happier.
"We expected the patients would appreciate the new waitlist options, but we didn't anticipate that the physicians would also be happier, because the patients are happier when they get into the room," Tolson said. "That has been a very nice surprise."