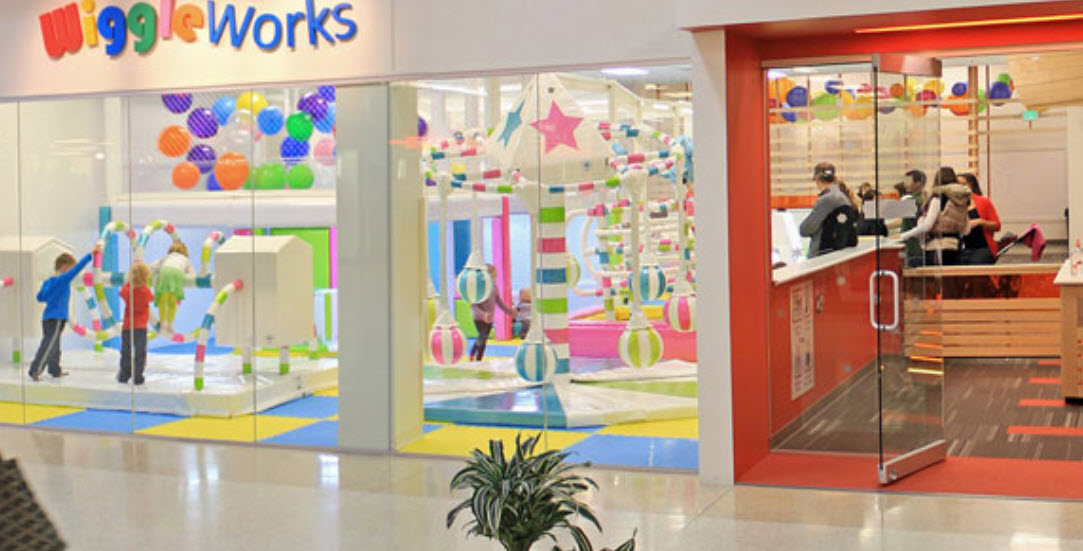 WiggleWorks kids is a popular destination for children and their families, being the only indoor playground that caters strictly to kids who are 48-inches tall or less. Weekends can be very busy, and Waitlist Me helps WiggleWorks kids reduce wait times, increase the number of kids they serve, and make parents happier.
WiggleWorks kids provides soft, moveable, interactive play equipment for children at its two Washington State locations, one each in the towns of Bellevue and Puyallop. The equipment is used to help children build motor skills and the unstructured play area gives them an opportunity for social interaction with children their own age.
"We limit the number of children who can play at one time and we are first come, first serve. There was no way for someone to get on the waiting list unless they called in or came into the store," said Bellevue store manager, Kristen Deskin. "We had a lot of complaints about our wait list system because there were opportunities for a lot of user error and it often got confusing."
That confusion was compounded by the fact that employees were responsible for taking down names and phone numbers, which were sometimes misprinted or missing key letters or numbers. Troubled by the many customer complaints, Deskin and her team looked for a better way to manage their waitlist. In 2013, they turned to WaitList Me.
"When we launched Waitlist Me we immediately felt more in control of our waitlist and felt like we had more opportunities to serve the public. This is because we could accommodate the number of people wanting to get on the list," Deskin said. "It also has freed up an employee because they are no longer tied to taking names."
Deskin likes how WaitList Me is easy to use and provides a simple way to keep track of store waitlists and whether customers walk in or add their name from home through the WiggleWorks kids website.  Since making the switch, customers have been happier and are more excited to come into the locations.
"We have had wait times of up to two hours in the past and WaitList Me has reduced those times so no one waits now for more than 45 minutes to an hour," Deskin said. "I also use it to see and track how many children are coming back into play after waiting compared to how many names we are having to delete. That was one big improvement I was able to track that enabled me to make some good business decisions with the owner."
– By Valerie Killifer, special to WaitList Me