Our new Kiosk Mode feature for the iOS app is the latest in a number of features for making it easier for customers to check themselves in when arriving at a business using Waitlist Me.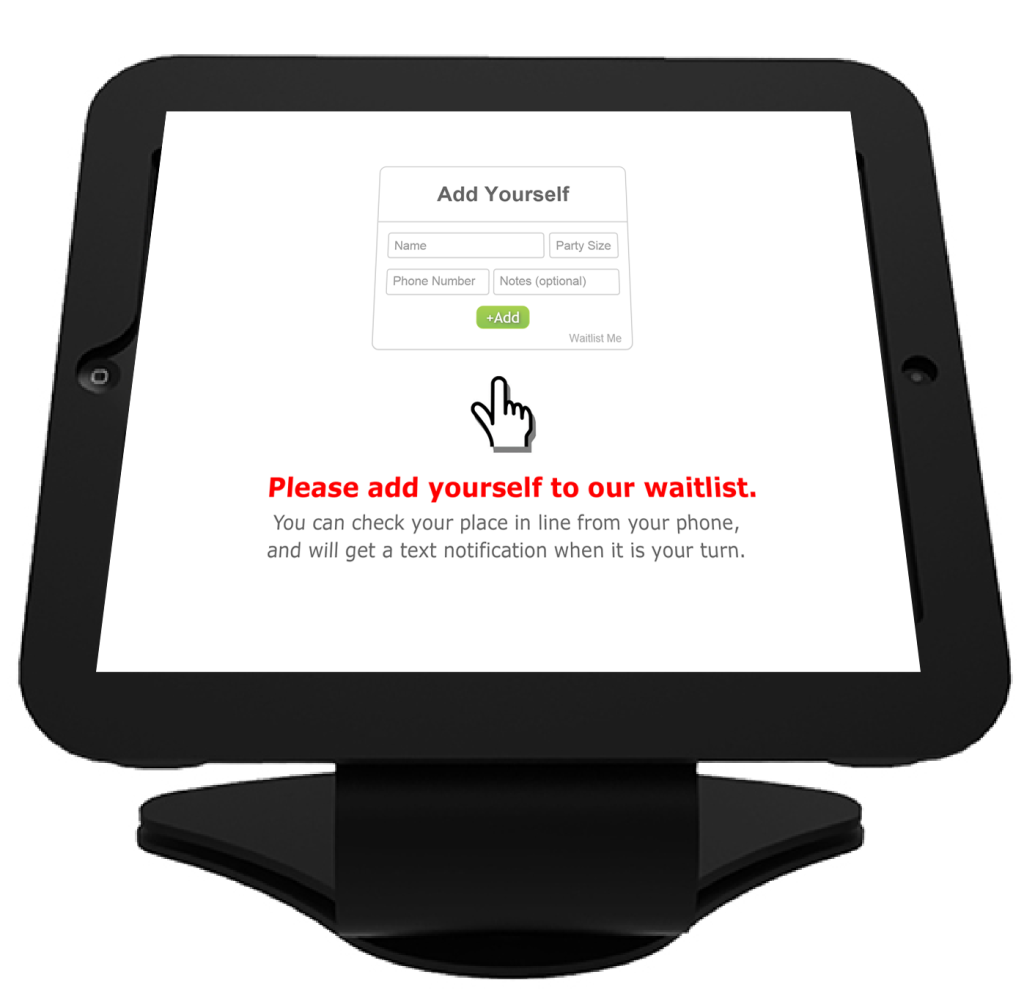 Our waitlist widget is a popular option for businesses to add to their websites and allow their customers to themselves from home or their phones. And as more and more businesses began using the web widget page for self check in, we realized there were some additional advantages we could provide by making this feature part of the native app.
In addition to faster data syncing of updates in the number of people currently waiting, Kiosk Mode allows the view to be locked more easily and avoid confusion if the URL of the widget page ended up being changed by a customer by mistake. It also allows for a cleaner view in not having to show the URL and browser controls or play around with browser settings to hide these.
With Kiosk Mode, it is as simple as toggling it on in the Waitlist Me advanced settings, and it is ready to go for customers to use. Leaving the view requires a password, so a customer doesn't get into the wrong place by mistake.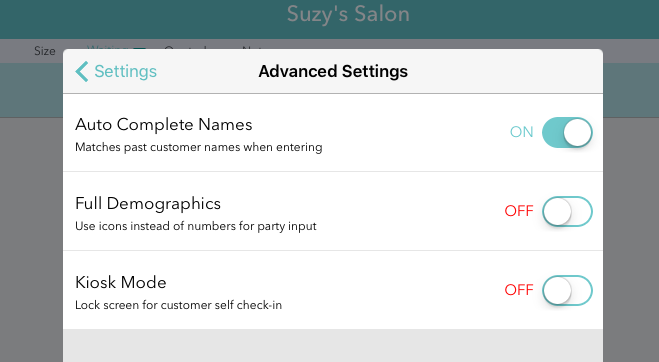 The display and settings can all be modified on the website in the existing add yourself settings, and there is more information on how these work here: http://www.waitlist.me/features/add-yourself