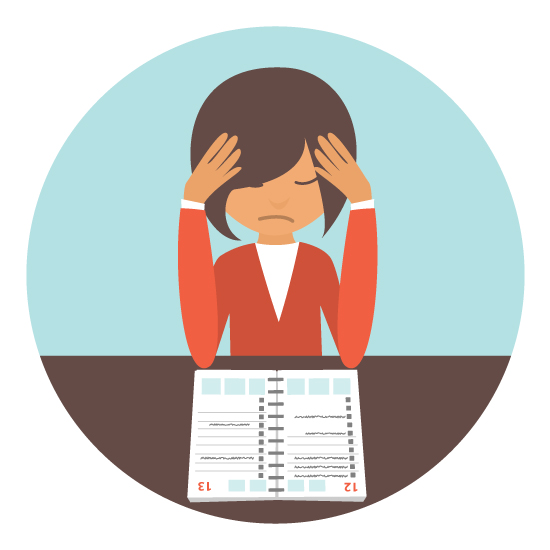 In 2017, don't get another paper appointment book. Waitlist Me's appointment management options can help you manage your time and customers better than pen and paper ever could. Whether it's a salon, barber shop, or similar business, you can leave your scheduling nightmares behind and make managing appointments simple. With a quick set up and easy to learn interface, we can help you start the new year on the right foot.
When the phone rings, instead having to look everywhere in an appointment book, Waitlist Me lets you see your availability at a glance in an intuitive digital calendar. Monthly and weekly views show counts of your scheduled customers so it is easy to see the big picture on when you have availability. Then in the daily view you can see appointments broken out by time and stylist. When scheduling appointments for a team of employees, simply check one screen to see who has an opening. You can easily find the best appointment times for your clients and send them text confirmations and reminders.
When a potential client walks in without an appointment, you don't need to scramble to figure out if you can fit them in. Quickly see your availability for that day and give them an accurate estimate of how long it would be until you can help them.  You can even give them the freedom to walk around while they wait and text them when you are ready for them. Waitlist Me will help you improve your guest's experience and make smarter business decisions faster.
Another great benefit of going digital with Waitlist Me is the flexibility to check your appointment calendar from any computer, tablet, or smartphone. So if a valued client calls when you aren't at the salon and asks when you can squeeze them in, you don't need to head back to look at your appointment book.  Or if one of your stylists calls in sick on your day off, you can do all the rescheduling from home. With Waitlist Me, you won't have to worry anymore about carrying around your appointment book, driving back to the salon, or even worse, losing your appointment book. Try it out for free today.