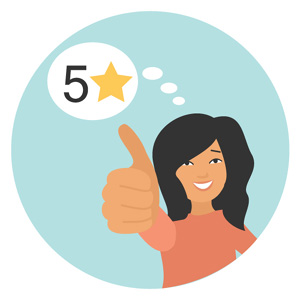 Add more magic in the holiday season by giving your customers the precious gift of time. Lines are always longer this time of year, and painful waits just frustrate customers.  You can improve the waiting experience for your customers by using Waitlist Me. This simple to use app can not only track who is on the waitlist, but also helps employees to give more accurate wait time estimates than a paper list.
Waitlist Me is being used successfully to drive more revenues across many retail segments.
Selling phones and setting up calling plans take a lot of time, tying up service representatives and frustrating customers who are waiting to be helped. Don't lose those customers. Greet them and add them to Waitlist Me, so they can roam the store to choose phone cases, screen protectors, and other items while waiting.  It's a smart way to reduce walkaways while increasing sales.
Businesses selling electronics have customers that may need more personalized service to help them choose the right television or computer, yet they don't always know who to ask for help. Don't let them walk out the door frustrated.  Make sure to get an idea of what they need and assure them they will be helped soon.  Customers have more patience when they are given an accurate quote of how long it will be until the right person is available to help them.
Shopping for clothes can involve a different type of waiting frustrations, and long lines for dressing rooms and checking out can scare away customers.  Add them to a waitlist, so they can continue shopping and grab more items to try on and buy. This is a really easy way to drive incremental sales.
Waitlist Me can improve customer shopping experiences in all kinds of retail environments, from shoe stores to jewelry counters to children waiting to see Santa. Providing exceptional service means happier customers.  Plus, more time to shop while waiting means more sales. Do your part to reduce stress and make the holidays brighter for your customers.  Use Waitlist Me!