The Waitlist Me widget allows customers to add themselves to the waitlist and reservations. It is convenient for customers and saves you the time of having to take down information over the phone.
Whether you choose to have customer requests automatically approved or pending an approval step in the Waitlist Me app, we have a new feature that you can use to limit when these requests can be made.  This helps avoid confusion where a customer might try to add themselves to the waitlist when you are closed or not taking waitlist requests.
Now you can decide if you'd like the widget to take requests all the time with the "24/7" option or you can set the days and times that it would do so.  During the times that you choose to take requests the widget would display as it normally does.  During other times it would show a message you can customize on not being available at that time.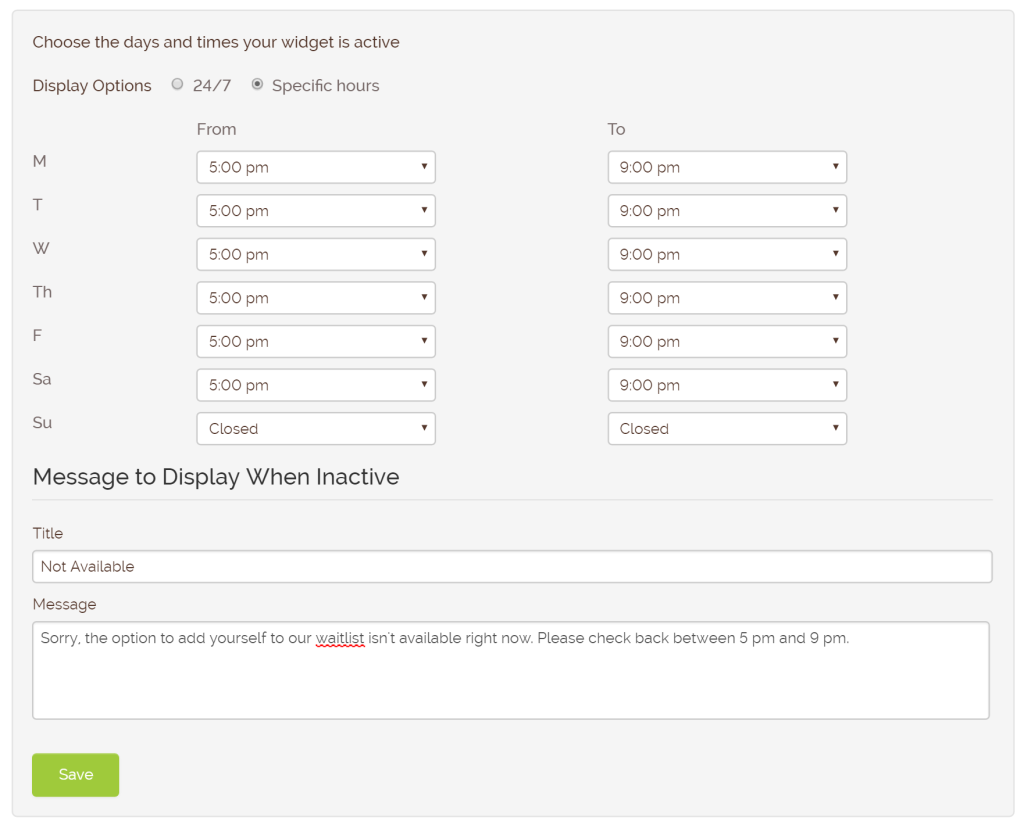 The new widget time display settings are part of the Waitlist Me Pro service.