In addition to robust waitlist features, Waitlist Me offers scheduling features for reservations and appointments. View and manage your schedule anywhere from the Apple or Android app, or by logging into the website.
Making changes to future reservations is even easier with our new search feature. Now if a customer contacts you to change their reservation, you can simply search by their name, phone number or email address. This option is available on all platforms by using the search icon on the main reservations page. From the search results, press on the customer's row to open the desired booking and make any changes needed.

A toggle switch at the top of the page will also allow you to simply search for a specific customer, whether or not they have an upcoming reservation. You can use this to see past visits and upcoming reservations as well as to edit the customer's information. For example, if the customer's name was spelled incorrectly or if they changed their phone number, you could update those details. When you use the auto-remember names feature, that customer's information (name/email/phone number) will populate as you are creating bookings. That feature can be found in the app settings under Customization > Adding Customers.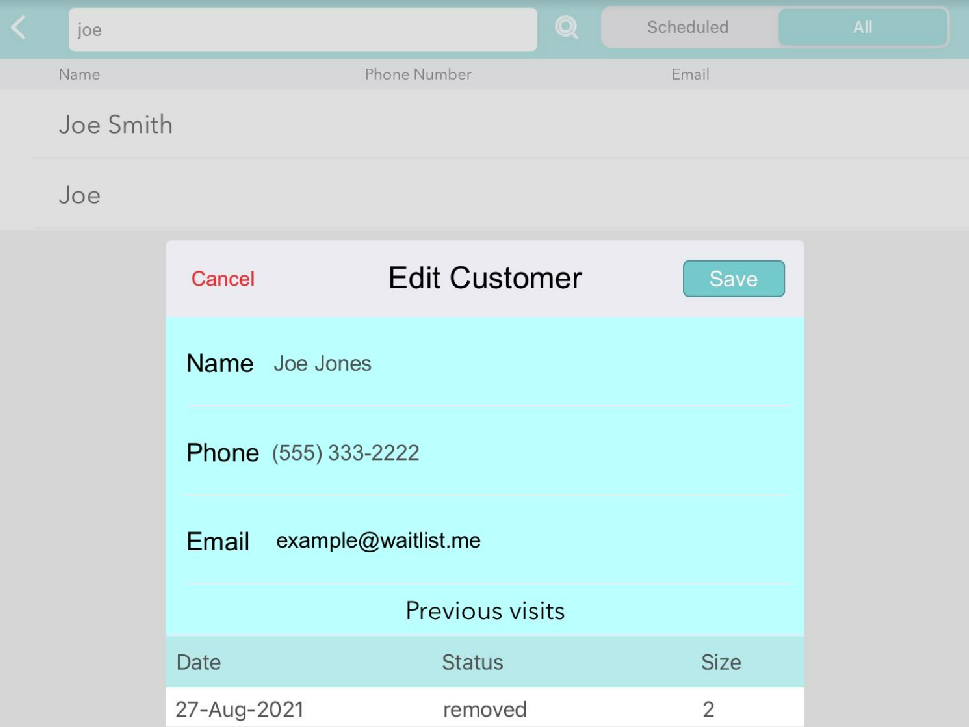 To view other recent reservation enhancements, check out this page on new sorting options available and this page on email confirmations.