Waitlist Me makes reservations and appointments simple with intuitive calendar and list views. It's easy to schedule and manage your customers in our iOS and Android apps or from a browser on our website.
The Pro & Platinum levels of our service offer greater flexibility and control over scheduling rules, including setting business hours, adding party limits, and blocking off whole days, among other features. We recently added a few more customization options to these calendar views to increase the efficiency of some activities.
Now it is even easier to find openings by room and by group size. You can choose to view this information next to the table names for quick reference by pressing the people and the room icons in the header bar. The group size and room name will then be visible in the column headers under each table name.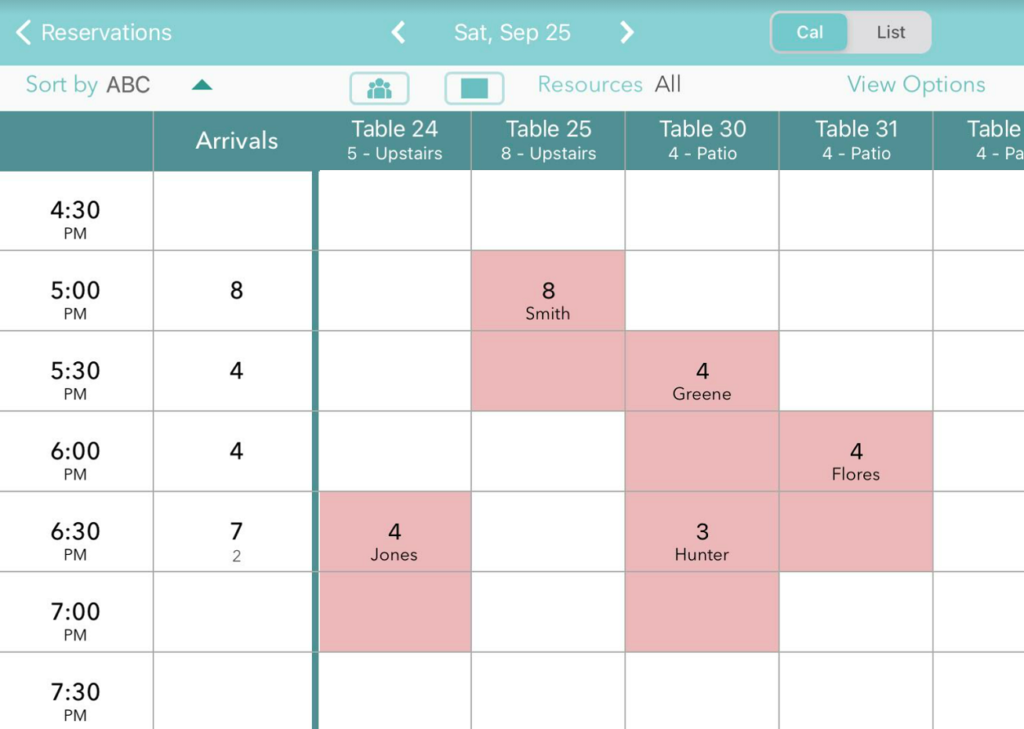 You can also sort the order of the table columns by these new dimensions using the 'Sort by' option on the top left. Choose to sort by rooms if you know you want to fill one room before moving to another. Sort by size to quickly find all the tables large enough for each party as you're entering reservations. Use the 'More' option on the upper right of the sorting menu to add a secondary sort criteria and whether to display in ascending or descending order.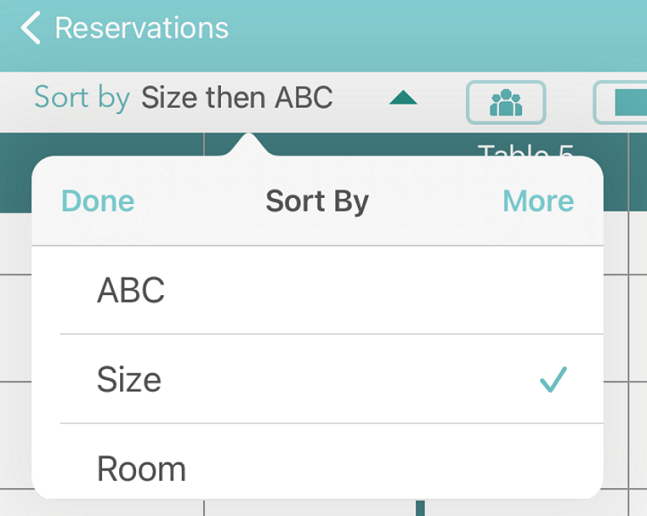 One additional improvement is being able to see the names of scheduled customers in the daily calendar view time blocks. If more than one customer is scheduled for a given time and table, just tap the box to see the details.
If you haven't updated your reservation settings recently, we would also recommend going through this page to see some of the other features and personalization options.