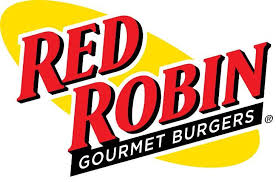 Red Robin fans, we have great news. The NoshList waitlist app has now been successfully integrated into all Red Robin International, Inc. company-owned restaurants nationwide.
Red Robin International, Inc. currently operates more than 330 company-owned Red Robin® restaurants and chose NoshList based on its industry-leading proprietary telephony technology. Similar to other multi-unit restaurants, Red Robin traditionally used pen-and-paper waitlists and microphone systems to address diners waiting to be seated. Prior to using NoshList, the casual dining chain experienced significant surges in both the front and back of house relative to guest flow during peak times. In February, Red Robin deployed NoshList to 50 locations, quickly rolling out to the remaining company-owned restaurants within 60 days due to the remarkable results.
"Beyond the benefits of waitlist management and improvement in guest experience, restaurants where NoshList had been deployed realized increased seating efficiencies and improved ticket flow through the kitchen making the decision to deploy NoshList to our other locations a no-brainer," stated Chris Laping, Senior Vice President of Business Transformation and Chief Information Officer for Red Robin International, Inc. "For diners, this translates to shorter wait times, as the time that tables sit empty between parties is minimized to less than 30 seconds in some cases, and improved ticket times, as order flow through the kitchen is steadied."
Red Robin also selected NoshList as its preferred front-of-house, guest management technology platform because of its simple and intuitive interface, which allows restaurants to implement quickly. The ability for restaurant operators to implement and train staff within minutes minimizes the resources that restaurants typically have to allocate to the introduction of a new piece of technology. Restaurants are better equipped to forecast expenses without worry of increases relative to changes in diner traffic.
Understanding that deployment of technology for multi-unit restaurants is no easy feat, NoshList, through a partnership with iPadEnclosures.com, has designed a "push-button" distribution strategy that can provide restaurants with up to 500 fully provisioned iPads within 7 days. "During phase one of our roll out to Red Robin, NoshList was able to provide 125 fully provisioned iPads to 55 Red Robin locations in a number of days," says Cody Rose, Director of Restaurant Solutions for Firespotter Labs. "iPads arrived at each specified location provisioned with NoshList and preconfigured with a number of additional options including corporate 3G and/or wifi connectivity settings, screen protectors, a protective iPad Enclosure complete with mounting mechanism, and a free multi-device management solution ('MDM') for a truly out-of-box solution that allowed each restaurant to be up and running with NoshList within minutes."