Tired of writing down reservations on paper? Now you can keep track of reservations in the same place as you manage your wait list. In May, we announced our new reservations feature for iOS at the National Restaurant Association Restaurant, Hotel-Motel Show. Now we have added reservations to our Android and Clover apps. You can now use our online NoshList waitlist from any browser.
Taking reservations through NoshList is great for any customer reservation call in because it works just like our same-day estimated time of arrivals (ETAs) feature that restaurant staff enter when adding parties. The only difference is that you can choose a future date in addition to a time.
Reservations are also grouped in their own section that you can view by pressing on the calendar icon so you can get an overview of the number of reservations and people by day as well as the details of the individual parties for each day.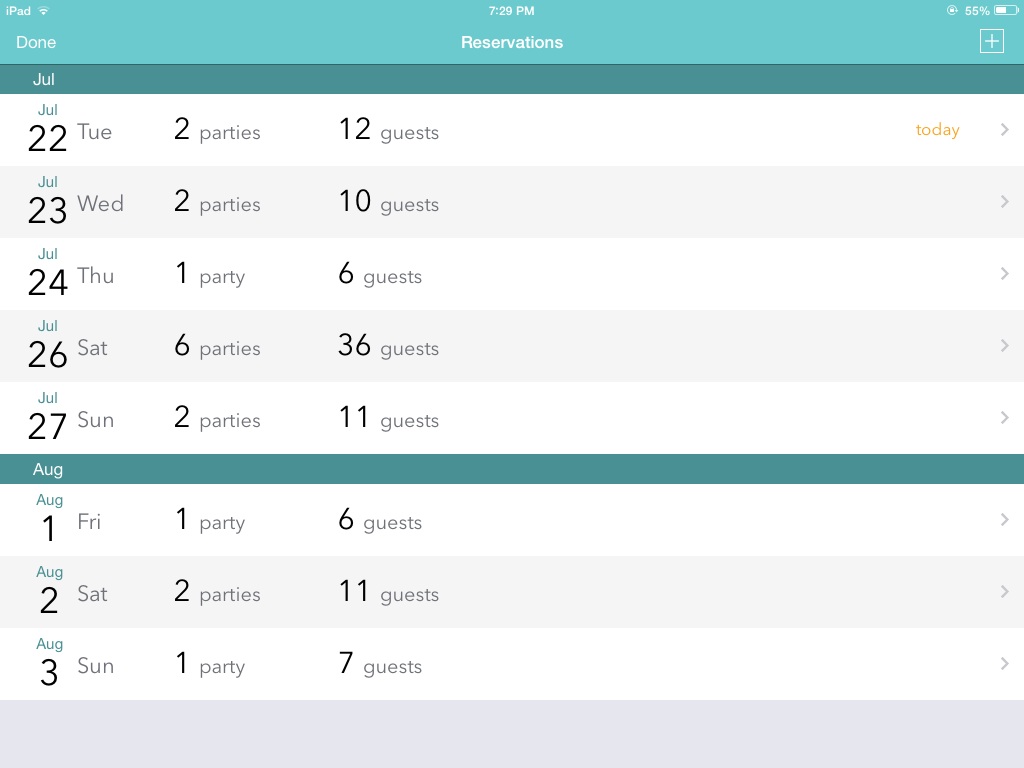 Then any reservations for the current day will automatically show up in the ETA section of the waitlist. So, it is easy to get an integrated view of the walk ins waiting and expected people coming in with reservations.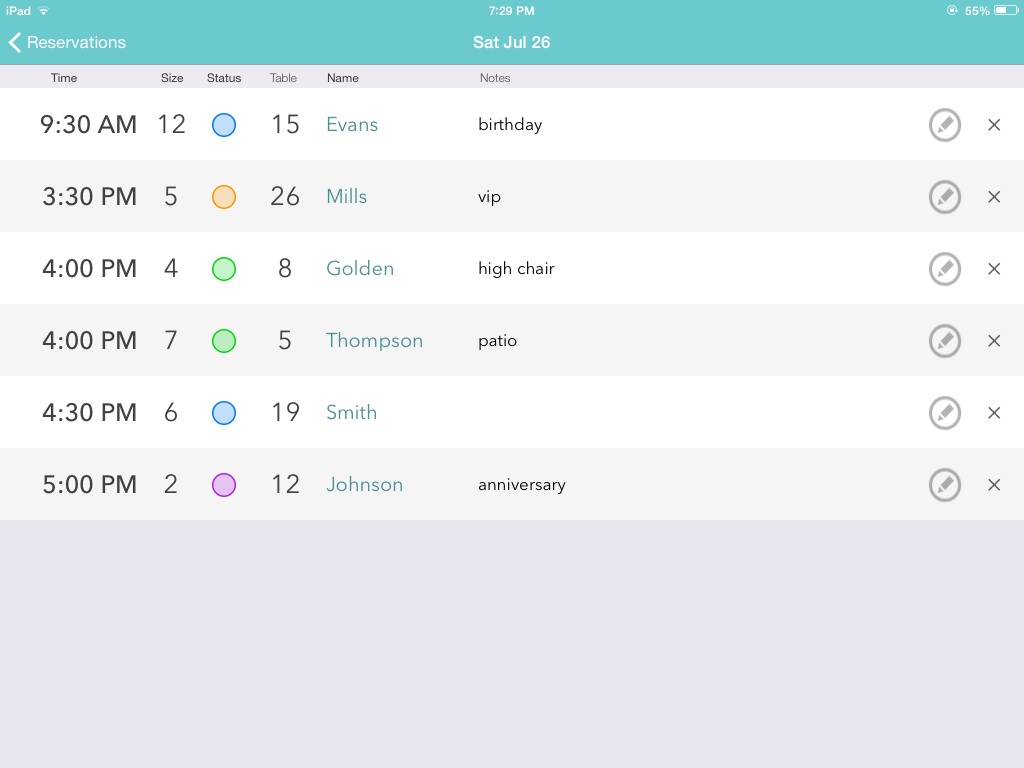 "The new Reservations feature opens up the use of our NoshList app to restaurants and retailers who take advance bookings, and is the first app that offers this type of functionality for multiple industries across iOS, Android, and the web," said Craig Walker, NoshList founder and CEO. "By continuously updating our wait list app, we are answering the call to create the only wait list platform restaurants and retailers should consider."