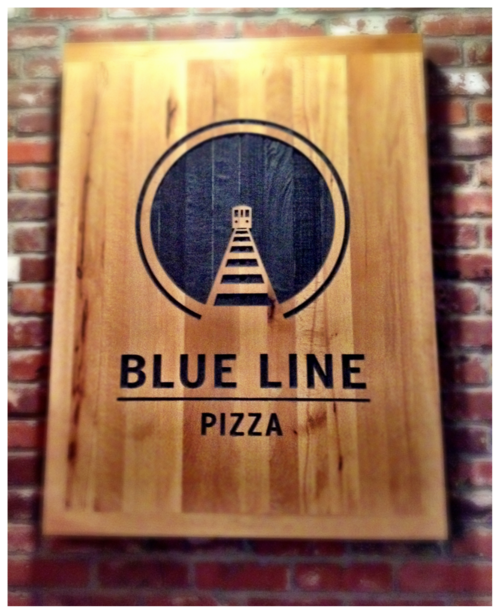 Little Star Pizza took San Francisco by storm in 2004 by quickly becoming one of the best pizzerias in the city. Known for its Chicago-style deep-dish pizza with cornmeal crust, Little Star quickly garnered five-star customer reviews and a loyal following among local residents. There are now three Little Star Pizza restaurants in operation throughout the urban San Francisco region and another four Blue Line Pizza locations, owned by the same company, in the surrounding suburbs.
The two restaurant concepts do not take reservations, which means Little Star diners wait anywhere from 90- 120 minutes for a table on weekends, said founder Angela Pace.And wait times at sister chain Blue Line Pizza run anywhere from 60-to-90 minutes.
"Not taking reservations was a conscious decision because, for us, the community does so much for us that we don't want anyone to not get served because we're booked with reservations," Pace said. "We want to make sure our dining room is always there for our neighbors and neighborhoods."
In order to make customer wait times easier to manage, the company enlisted the help of WaitList, the country's fastest growing wait list app available for iPad, iPhone and Android devices. The app was launched in 2012 and has seated to date nearly 40 million diners.
"The use of technology is unique to a place like Blue Line because we really want to focus on the guest," Pace said. "We've always been very open to technology and willing to embrace it as an organization."
Pace said the company chose NoshList from a variety of options because of its ease of use for customers and staff.
"We tried so many different things that all had their own little merits. Ultimately, we had to find a solution that we knew would work for us. Not just me personally but for our entire staff," Pace said. "It boiled down to NoshList being so easy to use and straightforward, and the user interface is very simple and direct."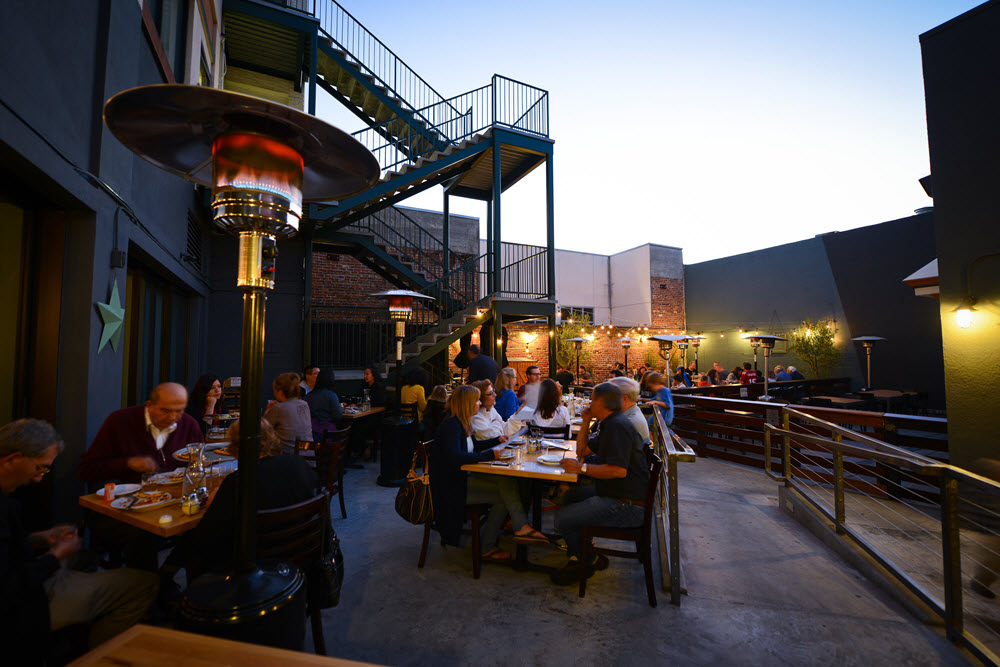 One concern with the app was if customers would be hesitant to give out their cell phone numbers in order to interact with the app; however, adoption has been widely accepted.
"We even created an explanation of how the system works for our hostess to use on hesitant customers, but our hostess doesn't even get to it. We've had no pushback," Pace said.
The company's philosophy toward the use of technology has been to use it as a tool to improve the guest experience. By replacing pad and paper or buzzer seating systems, waitlist apps are changing one of the most arguably antiquated seating systems in the industry.
The NoshList wait list app also does what other systems cannot: such as automatically calculate average wait times for guests. This takes the guesswork out of estimating seating times for restaurant patrons. It also frees up restaurant staff to focus on other areas of the customer experience.
"Much of today's wait list application technology can support two-way communication between restaurant staff and guests. This two-way communication system is great because it gives guests the freedom to decide whether they want to sit and wait at the restaurant or walk around the area knowing they won't be forgotten when their table is ready," said Craig Walker, founder of NoshList. "Obviously we think our NoshList app provides the best wait list app functionality available today."
In addition to the core seating and management features, NoshList enables restaurant staff to customize the notifications and public view of the waitlist that users can check from their phone or from anywhere. Customers can even add themselves to a wait list from wherever they may be if a restaurant turns on this feature. The company also recently unveiled a reservations feature which opens the door for continued innovation in waitlist technology.
"Now, restaurant operators don't have to rely on web sites or single-use apps to handle reservations and manage a wait list. In this way, technology such as ours will continue to integrate into it as much functionality an operator needs to run their businesses better on the back end while improving the guest experience on the front," Walker said.
Functionality was another key driver behind Blue Line's decision to implement and use NoshList.
"We found that a lot of other technology had a lot of bells and whistles that ultimately did not get used," Pace said. "NoshList has bells and whistles as well, but it truly is functional. We feel that NoshList in particular has made it so much easier to manage and track our wait list and now people can walk down the street and know they're going to get paged when their table is ready. From the customer standpoint, it has really come down to peace of mind."