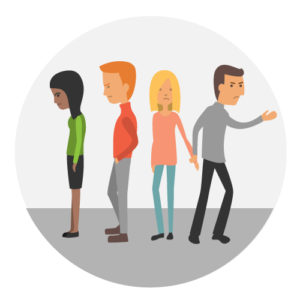 It is probably not a surprise that Valentine's Day is one of the busiest days of the year for restaurants. According to the Statistic Brain Research Institute, Valentine's spending tops 13 billion dollars, and of the people that celebrate the holiday, more than a third of them head out to restaurants. When you're making the special preparations to set the right ambiance for your restaurant, don't forget about the experience your customers will have before they make it to their tables. For those guests who didn't call ahead to make a reservation, take the pain out of waiting with Waitlist Me.
Customers are happier when they can check their place in line and have the freedom to leave the hostess area, which translates into less walkaways and higher customer satisfaction. Waitlist Me can also speed up table turns so you can seat more people each day. So you win on both sides, being better able to manage the surge in visitors on Valentine's Day and offering superior customer service in the process.
In search of something romantic, many guests will try someplace new on Valentine's Day instead of their regular hangouts. Make a great first impression that will keep these first timers coming back. Let Waitlist Me help you today.