You know there are ways you could be using technology more in your restaurant business, but with millions of apps to choose from, how do you know where to start?  Well now there is a comprehensive new resource on the top free apps from the people at Orderly.  They definitely know their stuff when it comes to restaurant technology and have their own free Snap App for paperless invoicing that lets you capture, manage, and share invoices online.
The ultimate list of 50 Free Apps for Restaurants has a lot of great ideas for making managing your restaurant easier. These free apps will help you talk to your customers, organize your to-do list, hire the right people, speed up your processes, and market your business. You'll find descriptions, features and benefits for your restaurant under each listing and links to download the apps for free.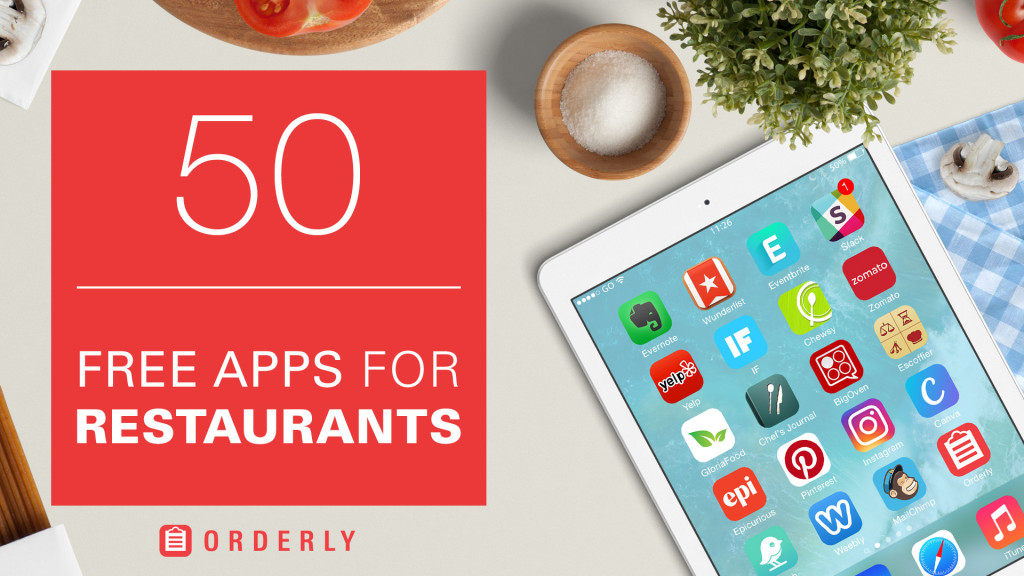 They are also divided up into categories to help you focus on specific areas of your business that you might want to improve.  The categories are:
Top 10 Must Have Apps (Waitlist Me is one of these!)
Best 12 Apps for Restaurant Organization & Productivity
6 Apps for Phenomenal Customer Service
9 Apps to make restaurant marketing 10X Easier
6 Must-Have Apps for Recipe Planning & Organization
7 Apps for No-Hassle Stock Photos, Images and Design
Check out the report.  You'll be glad you did.