NoshList was excited to return to this year's National Restaurant Association Restaurant, Hotel-Motel Show (NRA) in Chicago from May 17-20, marking the company's third year as an NRA exhibitor. There are a number of trends that are changing the way restaurants manage their businesses better with technology, and NoshList has been at the forefront of these innovations.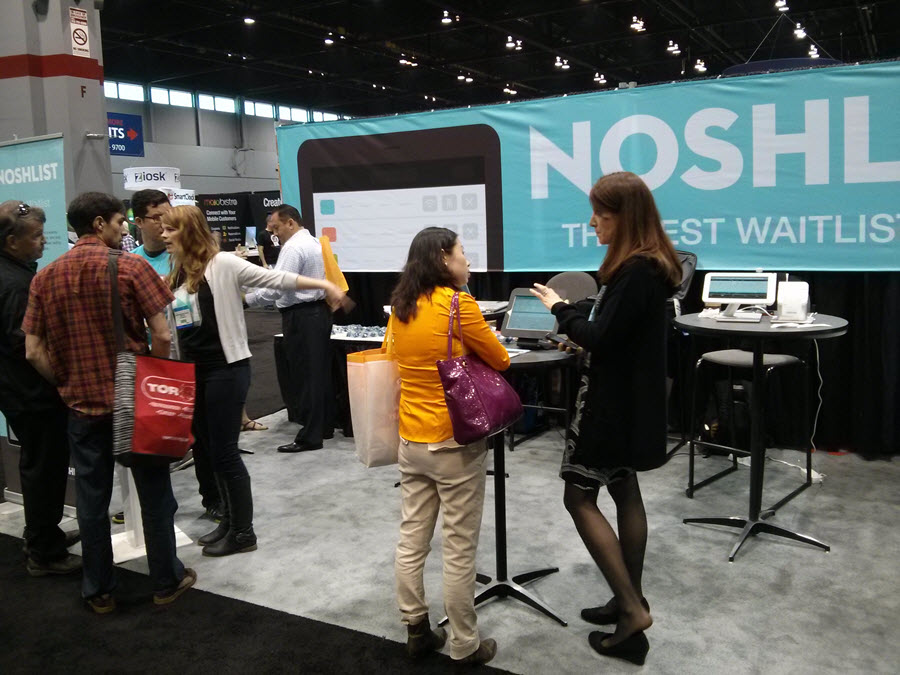 Since last year's event, NoshList has tripled the number of people seated through the NoshList waitlist app. The NoshList wait list app closed out 2013 with more than 22 million diners seated across 4,000 restaurants. In the first quarter of this year, NoshList seated another 10 million diners, as growth continues to accelerate. We also were one of the first apps to integrate with the award-winning Clover POS device.
NoshList got a chance to show off several design improvements and new features in its new iOS 7 and Android apps, and gave a special preview of its new reservations feature for the first time at NRA. Adding reservations to the NoshList app is another way the company is building the simple and intuitive tools that restaurants need to improve their guest experience and operational efficiencies. The reservations feature will be live in the App Store and Play Store within a few weeks.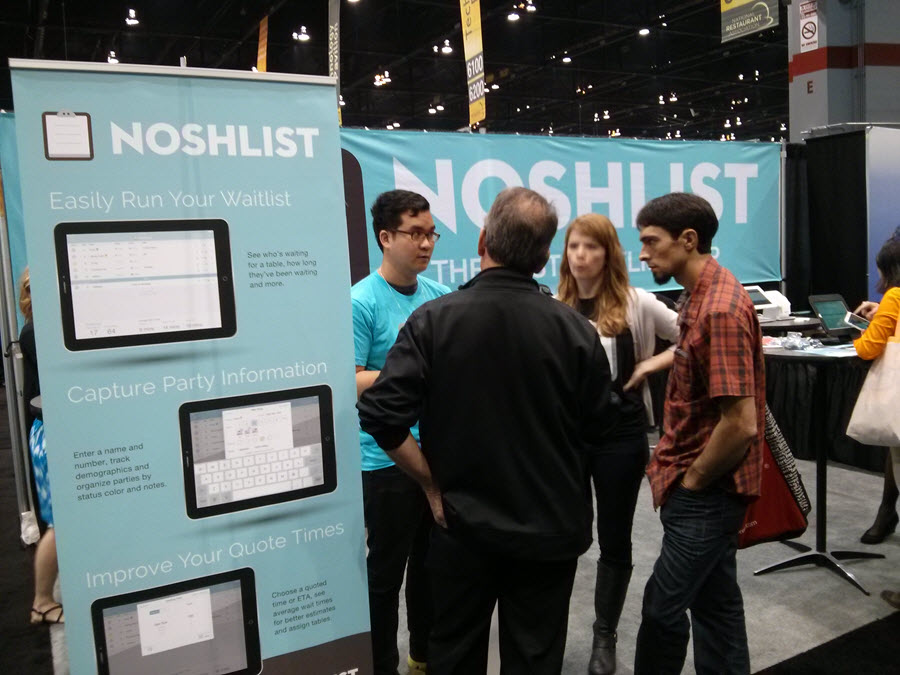 We had a great time at the event, spoke to a lot of interesting potential customers and technology partners, and were thrilled to have a chance to be interviewed by Turn & Burn on the NRA Media Stage.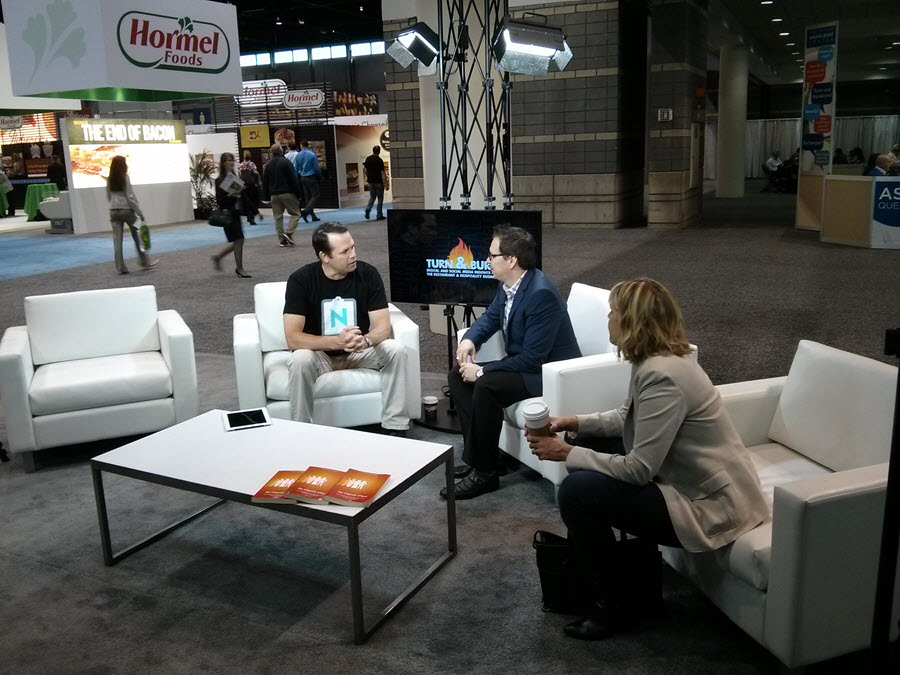 We also had a couple Armor Active stands, which work great with NoshList. Here is a blog post on how they looked.