We are happy to announce the latest version of the NoshList iPad waitlist app along with a host of new features that let restaurants improve their guest experience and their operational efficiencies. Redesigned for iOS 7, the new app makes it easier to organize a waitlist and remember guest preferences with better notes and sortable statuses. Table management has never been easier with customizable table selectors, and the ETA feature lets restaurants keep track of same-day call aheads. There are also a lot of other enhancements to the user experience and look and feel. Check out the tutorial video below to see how it works:
With the new Quick Notes feature, restaurants can define as many pre-set notes as they would like to appear when a hostess is adding a party to the waitlist. It's great for common events, such as birthdays and anniversaries, or popular customer preferences, like dietary restrictions. The notes can be viewed in the waitlist for easy reference and can be synched across all devices a restaurant might have.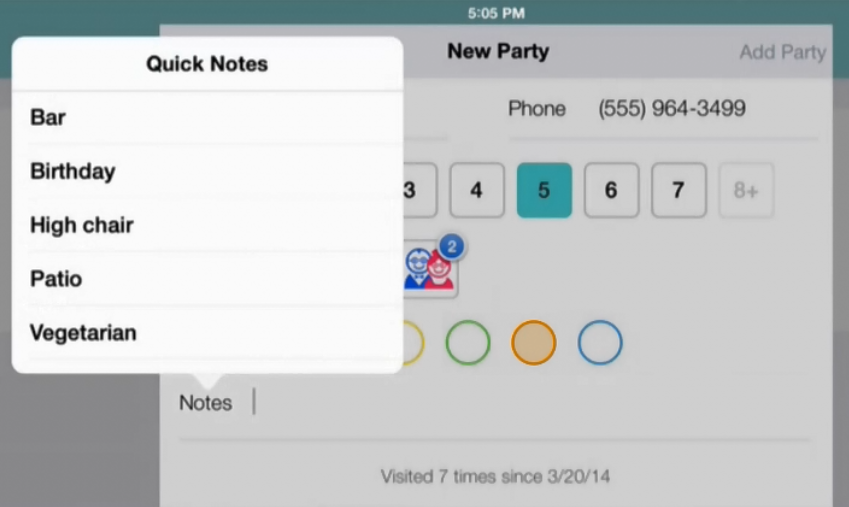 A restaurant can also customize the table numbers that appear in a spinner for simple table assignment when customers are seated or added to the waitlist. Table management is a natural extension of running a waitlist, and we have made it much easier to assign and track table numbers in the new NoshList app.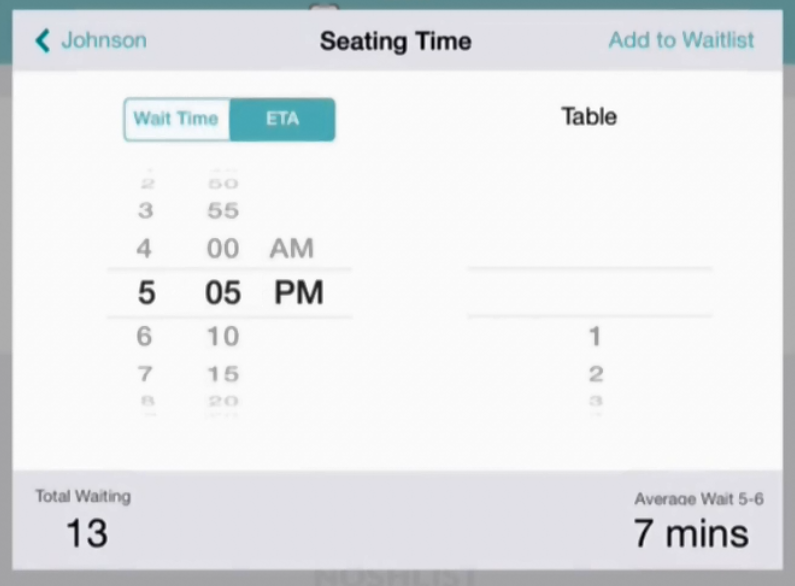 The new app also integrates other features into the main waitlist view in more seamless ways. Seated history shows below the current list and can be toggled on and off. Parties that have an estimated arrival time are grouped below those with a quoted time, and people that add themselves to the list show up at the top with special highlighting to alert the hostess.