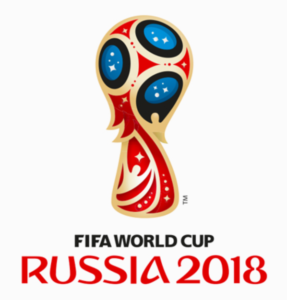 Soccer? Olé! For restaurants and bars around the globe, it's a fútbol frenzy as fans around the world grab their jerseys and get their watch game on.  And since Waitlist Me is international and available in over 60 countries, it is a great tool for businesses everywhere to score a victory with their customers.
Whether you're running a team-specific bar with patrons all cheering for the home team or your business has viewing screens for soccer fans watching every game, Waitlist Me is here to help you keep up with the crowds.
Wondering how a waitlist and reservation app can help you keep customers coming back, game after game? Here's how food and beverage businesses are using it to do exactly that, right now.
Ensuring diners never lose their spot in line
Vibrating pagers are just one more thing for your guests to keep track of, and yelling names? Well, that's annoying (and easy to miss when you're in the middle of a rowdy crowd). Waitlist Me solves the "Wait, did they call our name?" problem with text notifications. Now, nobody misses a beat (or a minute of the action).
Kicking clutter to the curb (and seating guests faster than ever)
Rustling appointment books, piles of sticky notes, and a smudged grease board slow you down. With a slew of things to check and update, your hosts have tons of tasks to take care of that have nothing to do with showing your customers a good time. Waitlist Me eliminates paper clutter and gives hosts the ability to add and seat parties with a glance and a swipe.
Winning over new-to-you diners
A scrum of soccer fans in your waiting area can make new customers turn tail. Don't let your popularity turn off potential guests! Waitlist Me helps you maximize foot traffic by setting your queuers free. Thanks to text notifications and a public waitlist they can check for ETAs, they don't have to stand around your hostess stand. That means new walk-ins feel welcome, even when there's a wait.
Offering up accurate wait estimates without the guesswork
No tapping toes here! Waitlist Me takes guesstimates out of the waiting game. Our app shows accurate wait times right on the home screen, so your hosts can relay wait times to diners with just one glance, saving you time and frustration.
Putting specials on display
From early opening times and viewing party schedules to appetizer and drink specials, you have a lot of news to share with your guests. Waitlist's Public Waitlist feature is a simple way to ensure they'll see important things you want to share while they wait.
Keeping track of special requests for every party
Every time you add a party to your waitlist, you can add a note with their needs or special requests. Do they want a corner booth? A TV tuned to the England game? A high chair? Wheelchair access? Add a note and get it right the first time, guaranteed.
Host viewing parties for two games simultaneously
Hosting viewing parties for a couple games that are on at the same time? Waitlist helps you do that in a snap. You can add folks to each game's list and seat them accordingly—without any fights over which TV is tuned to what game.
Entertaining customers while they wait
Our Public Waitlist feature lets you customize what you show your guests—and this World Cup season, you can go way beyond your logo and brand colors. It's easy to add GIFs, music, images, and videos. Hook it up to a TV screen in your waiting area, and customers will be glued to the screen, not their watches.
Letting fans jump in the queue from wherever they are
With Waitlist Me's Add Yourself web widget, your diners can go for that last-minute pick-up game without worrying about grabbing a table later. As soon as they wrap up on the field, they can hop on your waitlist from a smartphone and never miss a game or a meal.