Want a better idea of how well you are serving your customers? There is a new Waitlist Me feature that will allow you to send quick surveys to your customers after their visit. Customers can rate easily rate their overall experience in a few seconds or have the option to send more detailed feedback or even request a manager contact them. It is a great way to get insights into what your customers are thinking and to respond quickly when there are questions or problems.
To enable the survey feature, log into www.waitlist.me and go into the Settings, which are in the Account area. Click on the link in the Customer Feedback Surveys section to go to the page. When you turn on the surveys so they go out to your customers after they have been checked off the list, you will see a variety of options for customizing the surveys.
In the Survey notification area, you can edit the text that is sent to the customer and how long after they are checked off the list that it is sent. The surveys are designed to be as simple as possible for customers to send a quick rating, so they can just reply with a number from 1 to 5 in a text message and we will record that response automatically. There is also a link where they can follow if they prefer to visit a webpage on their phone to leave their rating.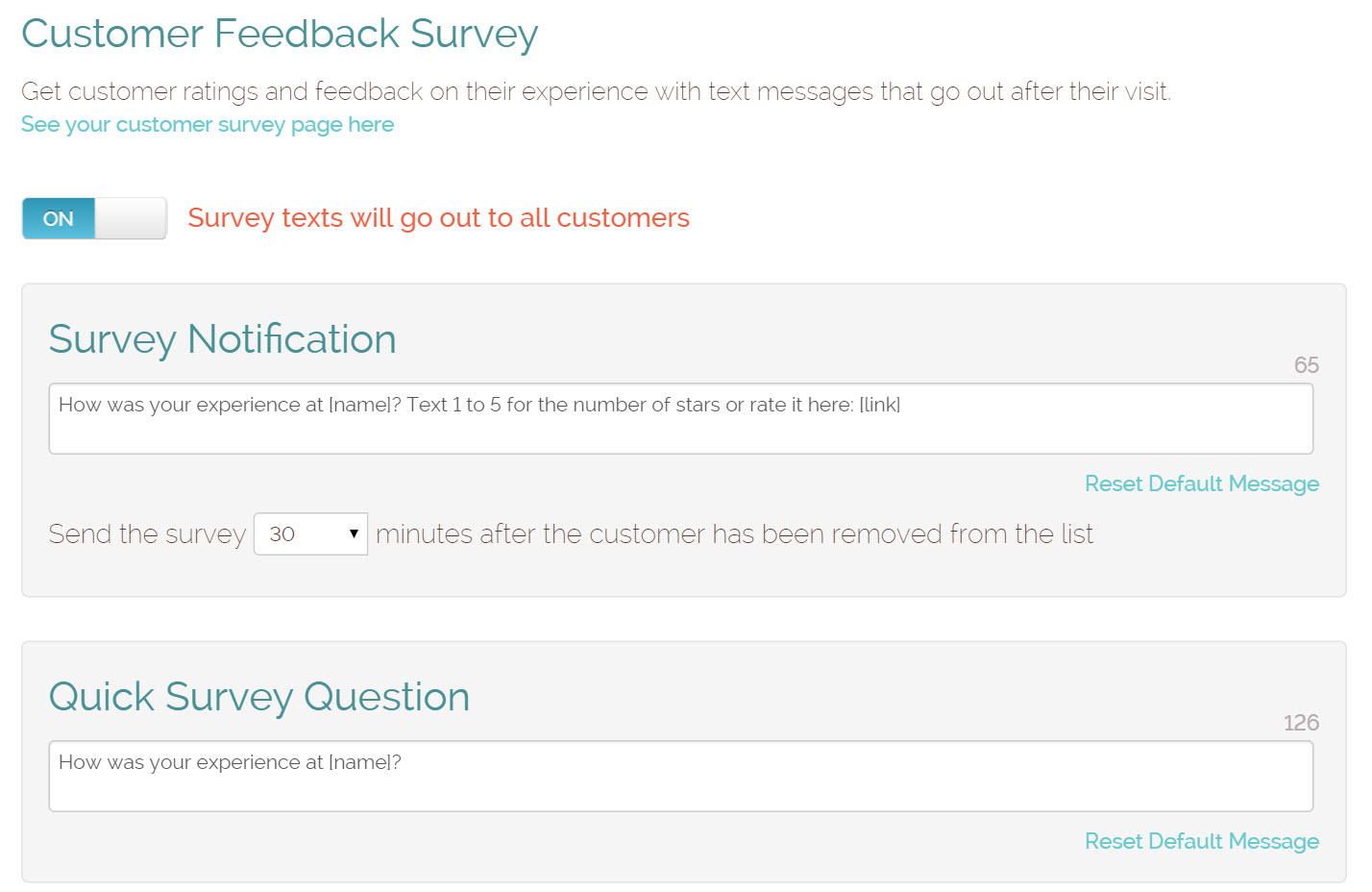 If the customer does choose to visit the web page and leave an overall rating, they will also be presented with the option to rate a couple more specific questions, and you can change these questions to whatever you like in the settings.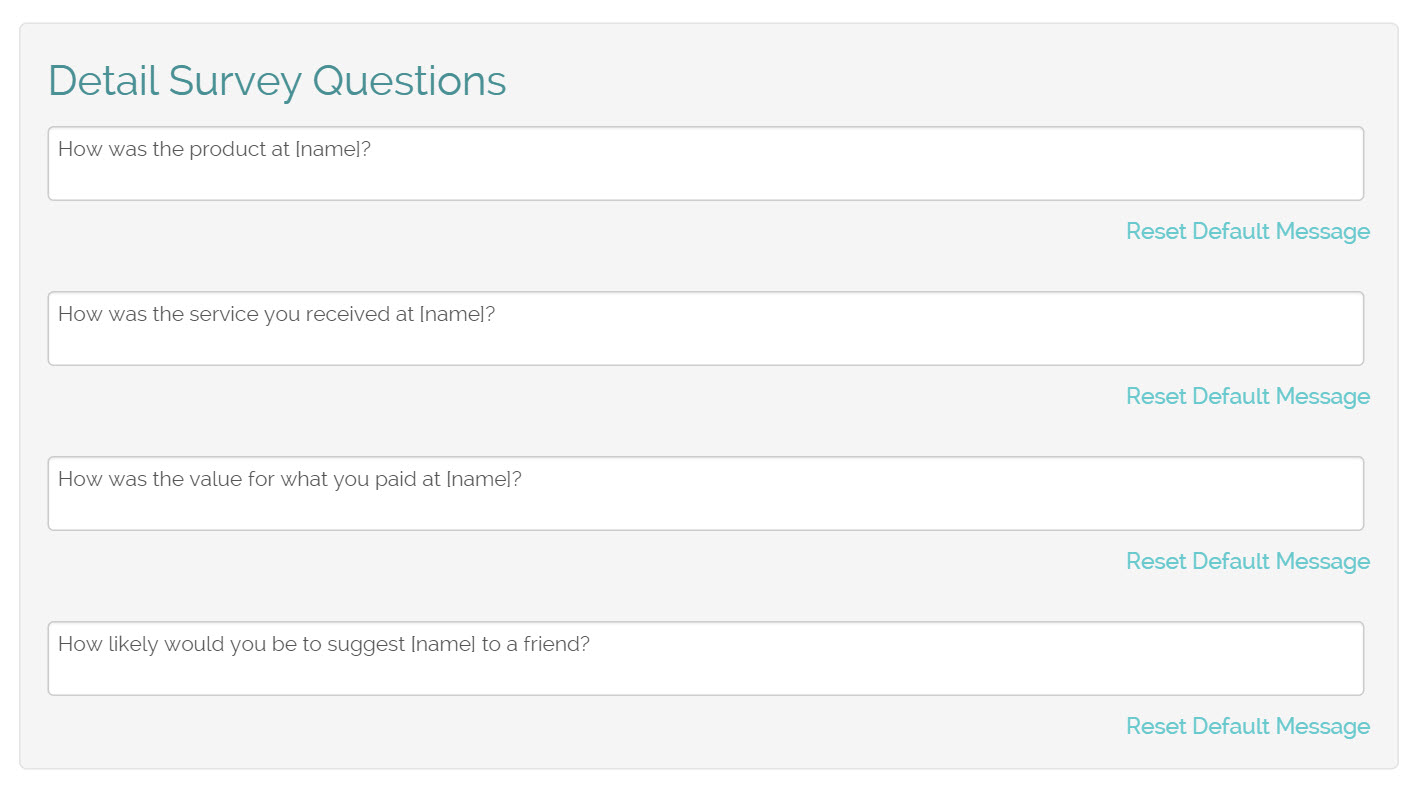 Here is an example of how it looks for the customer. First they would receive a text message like this:

If they choose to click on the link, they will go to a page like this: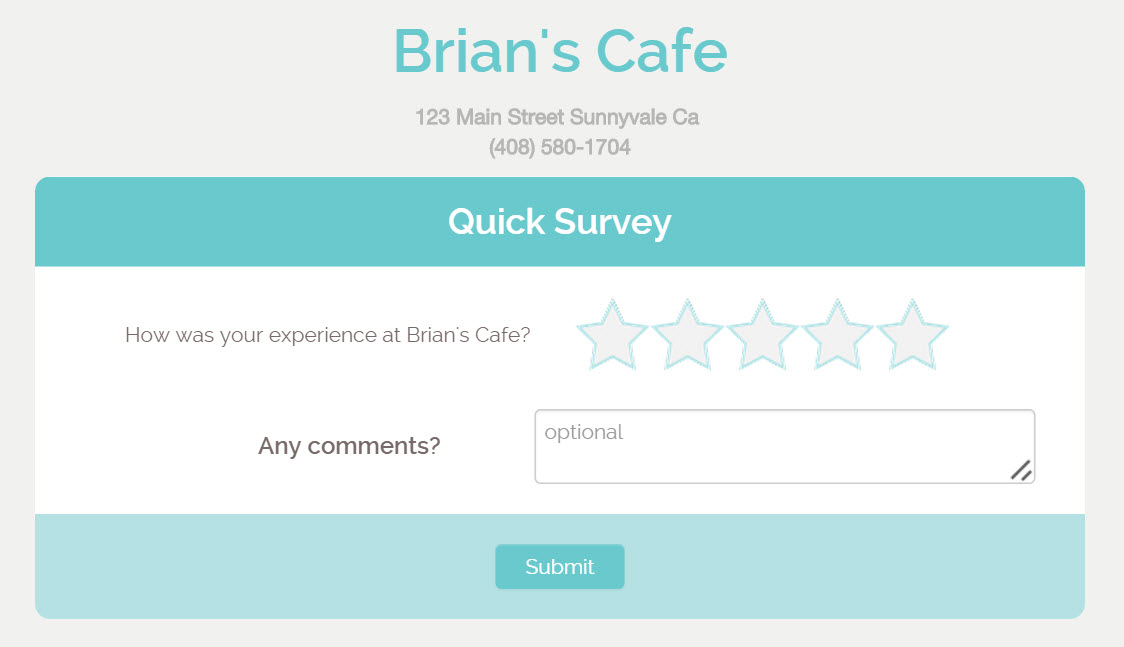 If they fill out the first question, they will be given an option to rate more specific questions. They can also request to be contacted by the manager, and if they do an email will be sent to any users you have associated with your account.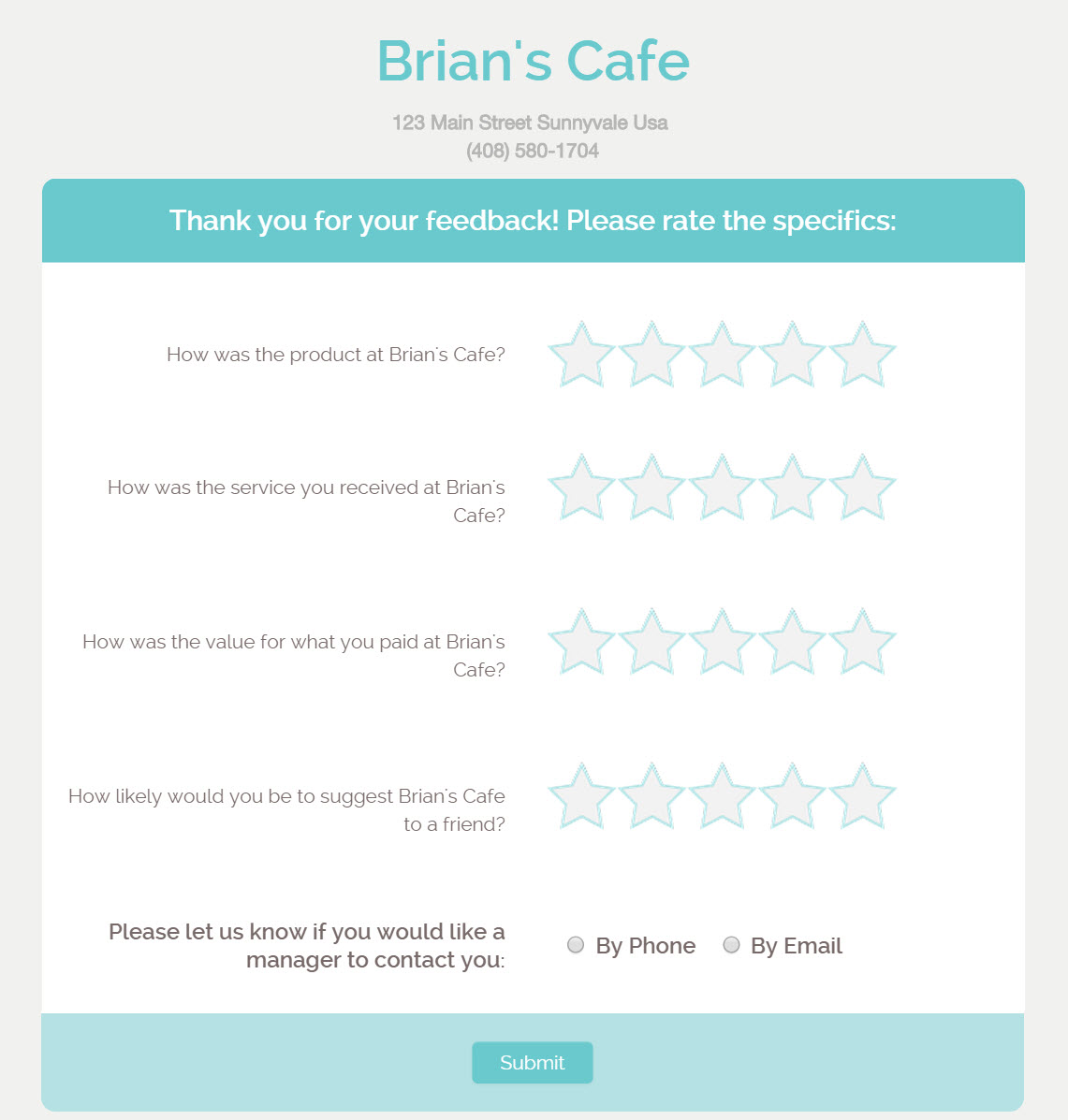 The details for any surveys completed will be included in the weekly summaries that are sent out, and you can also download the data on the responses in the Analytics section of the Waitlist Me site.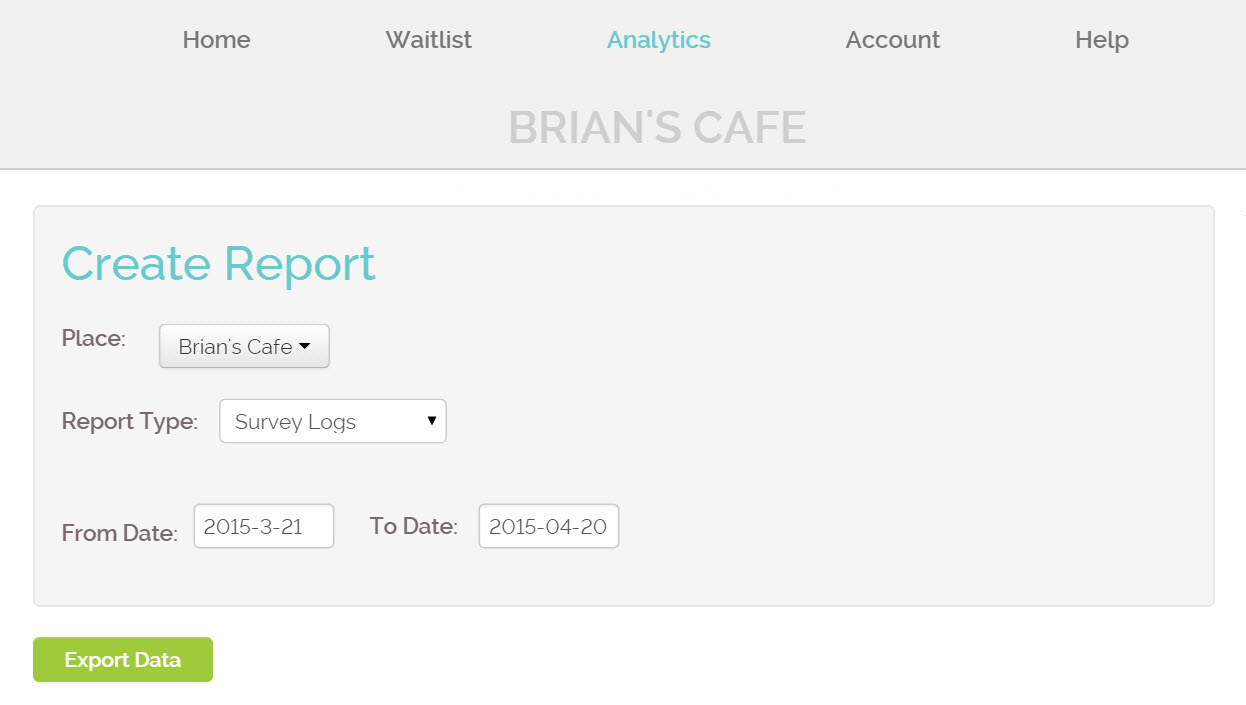 The Feedback Surveys are currently available to all Waitlist Me Premium users.